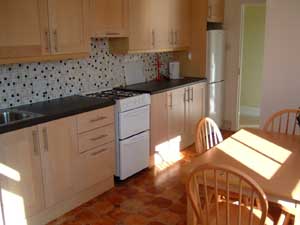 Claregate Management Services, Ltd. provides a full Management Service to several individual Landlords and Larger Property Investment Companies. We can set up a management contract for a single property or a portfolio of properties depending on the requirements of each owner.
Typical Case Study - Apartment Rental
Initially, the Client contracted Claregate Management Services to Let and manage all their Residential and Commercial Property. Property : Apartment No 2.
The property was returned to the Landlord after 4 years, Claregate Management Services arranged the transfer of utility accounts out of the Tenants name and agreed a schedule of works with the Landlord and a timescale
The following work was carried out in 10 days:
Clearing out apartment and removing old furniture, kitchen fittings and white goods
Complete Re-decoration of Apartment
Supply and fit new Kitchen and White goods, including electrical works and tiling
Complete re-furnishing of the apartment
Re-carpeting
Servicing of Gas Boiler
Full clean of apartment before new Tenants move in
Drawing up of lease, registration of tenancy with RTB
Transfer of utility accounts
Dealing with initial Tenants queries, regarding heating, bin collections etc.